Check out my new blog for more awesome posts like this!
ThinkPinkAJourney.wordpress.com
Ever since my first post about alternative wedding rings I am constantly seeing new ones I wish I had added. So with that in mind, here is part 2!
Artmasters on Etsy (this whole post could almost be about them) has a huge selection of really fantastic rings. It is so much fun to just browse their designs that are so unique yet still classic, I love these! Here are a few of my favorites --->
JewelryByJohan has some of the most amazing earthy wedding jewelry. I saw these rings and the rock nerd in me got so excited! (I do have a whole pinterest board of just rocks lol)
This men's wedding band is made out of meteorite and dinosaur bone! Seriously how cool is that?!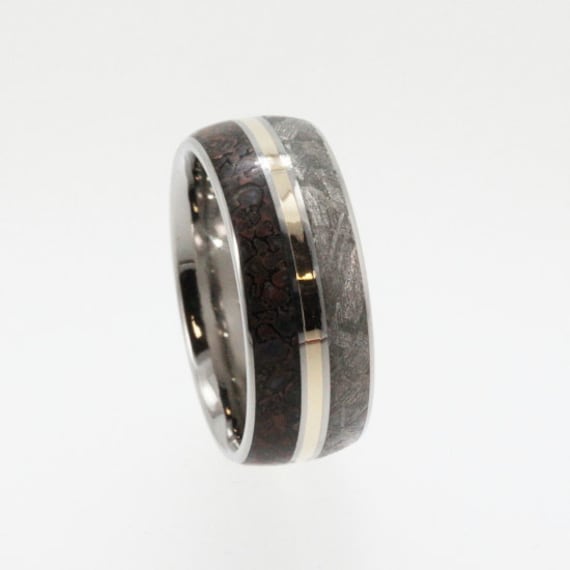 A matching set, made out of meteorite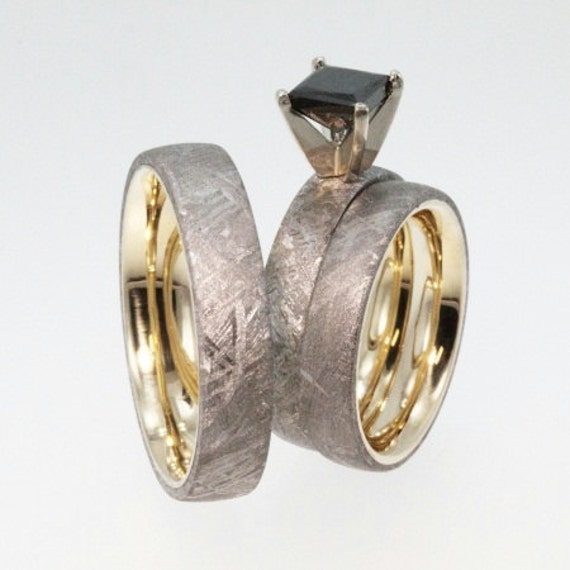 This titanium ring has a real wood pinstripe and inside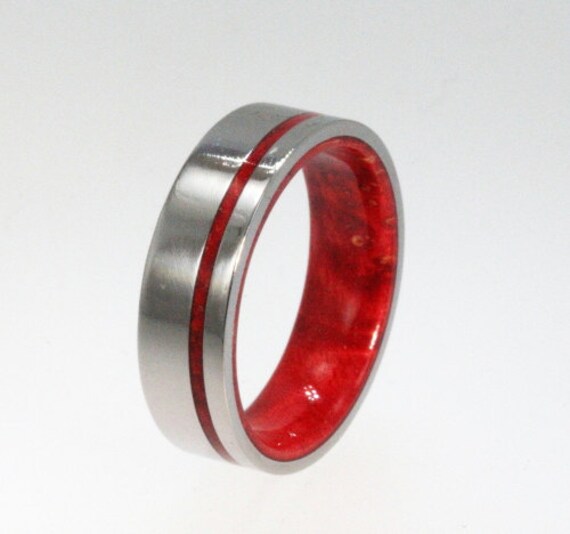 This ring from JewelryByGaro is fantastic, the center stone is a round diamond, accented by black diamonds and set in 14kt black gold. Love it!!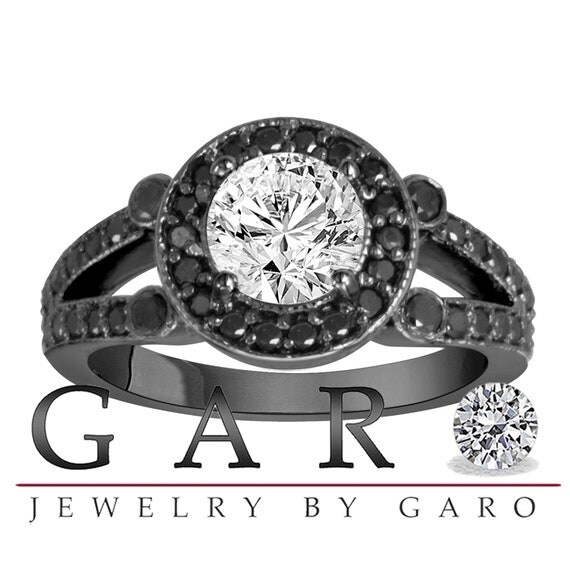 A steampunk wedding ring from SwankMetalSmithing! Rose gold and black diamond make this ring really classy and unique!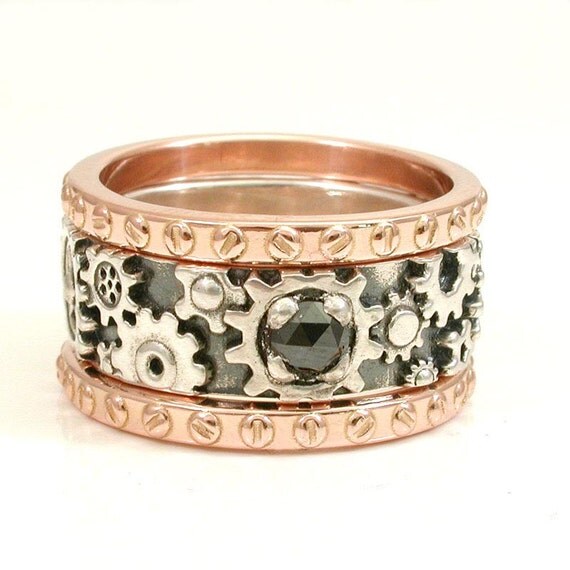 *****
Hope you enjoyed the post! I could go on an on with these, and I'm sure I'll eventually do a part 3. Don't forget to follow :-)